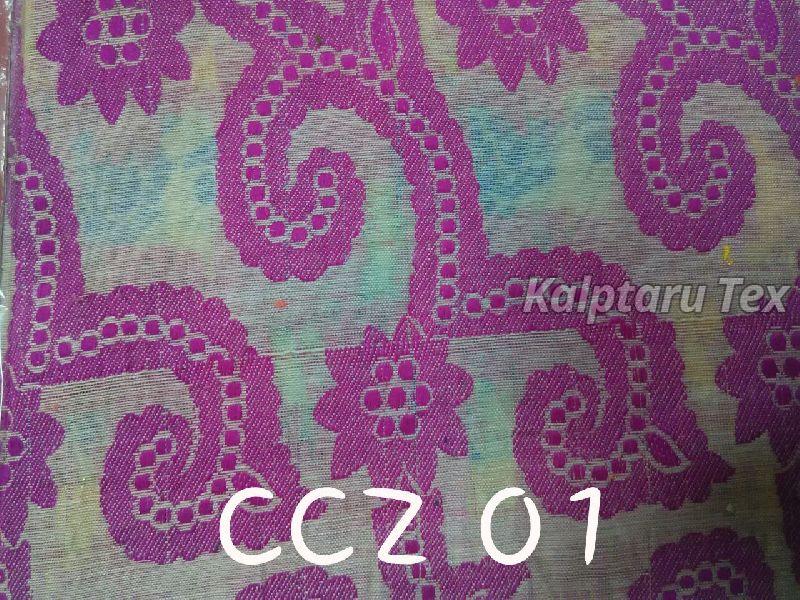 Jacquard is one of the most beautiful fabrics available in the market that can be sued for making different clothes, home furnishing items, curtains, upholstery, bed linen, etc. Jacquard fabric is the one where you can see threads on the back used for creating patterns. It could be woven as well as knitted in form. Jacquard patterns are created when the cloth is being made and not like print where patterns are pressed on the fabric after it is totally woven. One can find different types of jacquard fabrics in the market and they could be made using various fabric composition like cotton, linen, silk, wool, or a blend.
Properties of Jacquard Fabric:
Jacquard fabrics are a favorite among people owing to the many amazing properties that it contains and shows off. The composition of jacquard fabric decides its properties as well. Some of the major properties of jacquard fabric that make it so popular among the people are:
• Durability & Stability: Jacquard fabric is known amongst many for its great durability and stability. The fabric is made with different fabrics in ideal composition which make it great for a number of purposes. It does not tear off like other materials and lasts a pretty long time as well.
• Strong Fabrics: It is the strength of the jacquard fabric that makes it very durable and stable. The strength of the fabric is owing to the composition that it has and one can be assured that it will be very strong.
• Decorative Aesthetics: Jacquard fabric is self-designed fabric and has a very beautiful print or pattern in it. One can have a jacquard fabric in various patterns like floral, stripes, checks, paisley, polka, etc. This raised design of jacquard fabric makes it great for use in different decorative pieces.
• Pleasant & Soft To Touch: Many people feel that jacquard fabric might be a little hard on the skin or not very soft to touch. However, it is important to note here that jacquard fabric is indeed very soft to touch fabric due to its amazing composition that includes cotton, silk, linen, wool, etc.
• Wrinkle & Wear Resistant: Another great property of a jacquard fabric is that it does not get wrinkled even if put to constant use for a long time. Moreover, it is also wear-resistant and does not tear down due to excessive use.
Types of Jacquard Fabric:
There are many types of jacquard fabric available in the market. You can find chanderi jacquard fabric supplier and wholesale chanderi jacquard fabric supplier in Gujarat. Not just that there are many other types of jacquard fabric suppliers in Gujarat that could be offering you different types of jacquard fabrics like:
• Makhmali Jacquard Fabric
• China Jacquard Fabric
• Ikkat 3D Jacquard Fabric
• Chanderi Jacquard Fabric
• Bubble Jacquard Fabric
• Electronic Jacquard Fabric
These are some of the important things that you would like to know about jacquard fabric. It could help you out in making a better decision. You can know all of this information about jacquard fabric and have the best purchase for any kind of clothing you want to get made.